Our Values and Ethos
We are a welcoming school community which prides itself on every child being known and valued. Our nurturing pastoral ethos has won praise throughout the school's history and understands the importance of your child feeling safe and supported.
Our small school ethos means our teachers quickly learn how to work successfully with your child, building positive working relationships for your child's school life.
Coupled with this is our driving ambition to maximise the potential of every one of our learners, be they students or staff. We are unapologetic for holding ourselves and our students to the highest standards, demanding and expecting only the very best from each other every single day. We talk about a 'relentless pursuit of excellence' and are proud to be a 'restless school' which is always seeking to be better.
If you are looking to join our team as a student or colleague, you will find The Macclesfield Academy a supportive learning community in which you will be pushed and nurtured in equal measure.
As parents, we ask you to work closely with us. We are much more effective working as a team to bring the very best out of your child and ask that you support us by holding your child to high standards of presentation in terms of uniform and work ethic e.g., completion of demanding homework. We sanction a lack of effort in lessons or poor behaviour and ask that we stand together to ensure your child has a single message to help them prepare for a successful life after their school days.
If you need any more information, please do not hesitate to contact the team.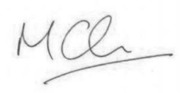 Mr Mat Galvin MEd, PGCE, BSc, FCCT