Welcome from the Headteacher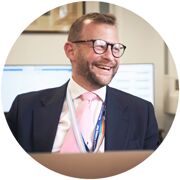 Thank you for taking the time to visit our website and finding out more about our wonderful school.
What makes us special is something you'll rightly want to know when choosing the right school for your child. Our blend of new and experienced staff plus our small size means we have a perfect match to deliver outstanding academic results and make sure your child is known and valued.

At The Macclesfield Academy, we proudly put 'Learning Above All'. We know that by ensuring learning is at the heart of everything we do, both for students and staff, we all succeed together.
We have carefully designed a broad and balanced curriculum for your child in Key Stage 3, which is rich in knowledge and of the highest quality. Your child's learning journey then leads to a wide choice of ambitious courses at Key Stage 4. Our exceptional academic EBacc offer is open to all students and our outcomes are significantly above national averages. The standards we set ourselves and the students are unapologetically high. We expect and demand the very best from all members of our community every single day. In addition your child will have opportunities to lead and take on responsibility in our student leadership team.
We strongly encourage all students, regardless of prior ability to get involved with our wide range of extracurricular activities, trips and expeditions. We offer everything from dance to rugby to climbing, trips to Thailand, exploring Iceland and skiing.

Whilst we make no excuses for relentlessly driving high quality learning, we pride ourselves on the fact that our small school ethos means your child will be known and valued. It was something very important to me as a parent that my children know their teachers and build positive relationships with them and their pastoral support team. Our Academy is known locally for our outstanding pastoral care, support and the strong links we make with our Primary Partners.
And finally, we are an outward facing school which looks to bring the very best of what is available in the educational world to support your child's learning and their teacher's development, both inside the classroom and beyond. As Associate Members of the Fallibroome Trust, we work tirelessly with local schools in addition to being members of prestigious networks e.g. piloting programmes for the Department of Education and working with Teach First.
Please do take the take time to look at the fantastic work our students and teachers are creating. We say that 'every day is an open day' and if you would like to see our wonderful school in action, please do book in a tour.
If you have any questions, please do not hesitate to get in touch.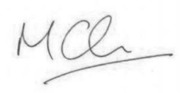 Mr Mat Galvin MEd, PGCE, BSc, FCCT