Governors
Governors
Mr Mat Galvin - Head teacher of The Macclesfield Academy.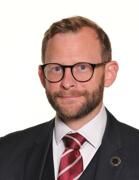 Responsible for Finance Resources and Audit Committee. Health & Safety Committee. Head teacher, The Macclesfield Academy. 2021- current.
---
Professor Alistair Sutcliffe - Chair of Governors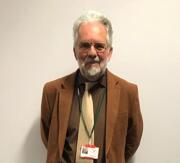 Responsible for Finance Resources and Audit Committee. (emeritus, University of Manchester).
I am a retired Professor of Computer Science from Manchester University, although my academic career also included Psychology, Safety Engineering and Health Informatics. I currently divide my time between continuing my research with colleagues in several universities, school governing and other volunteering activities.
Governing experience 10 years: Ivy Bank Primary school 2011- 2017, Macclesfield Academy Governing Body 2015 - current, Chair 2017- current, Macclesfield College Corporation member 2014 - 2022.
---
Mark Brown - Vice Chair of Governors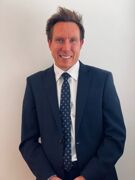 Responsible for Finance Resources and Audit Committee.
I joined the Macclesfield Academy in 2021 as a governor and was appointed Vice Chair part way through the same year. The focus of my role is to help develop and execute our strategy, and to support the fantastic team we have at the Academy in all areas of performance optimisation.
My background is as a qualified accountant and I currently lead the corporate development activity for a large financial services company, Royal London. I work with the Academy across core financial management disciplines, and more widely use my experience in leading teams and change programmes. I have exposure to Boards, committees and working with senior business stakeholders regularly.
Beyond the workplace I have many interests including a passion for sports of all kinds. I currently work with a children's football foundation as an FA qualified coach.
Governing experience: The Macclesfield Academy Governing Body 2021 - current
---
Keith Williams - Chair of Health and Safety Committee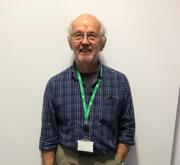 Senior Lecturer Open University (retired). Sponsor Governor 2016-current, Member Macclesfield Corporation 2015-current. Distance learning, learning technology experience.
---
Mr. Giles Beswick - Chair of Finance Resources and Audit Committee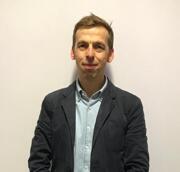 Director of Vita Property Group. Sponsor Governor 2018-current. Financial and corporate management experience.
---
James Scorer - Co-Opted Governor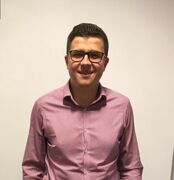 Responsible for Finance Resources and Audit Committee.
As part of my role as governor, I sit on the Finance, Resources and Audit Committee, which allows me to provide oversight on the academy's financial and human resources agenda, as well as being the Local Authority Governor.
Having been raised by a family of educators and not being able to participate in the Sunday Dinner table conversation, I decided to volunteer my time and become a governor and I am proud to be one at The Macclesfield Academy.
In my professional life, I have bucked the family trend and currently head up the HR department of a manufacturing company, having previously worked in logistics and social housing.
In my spare time, I am a keen traveller and like to get out into the world to explore and experience new cultures.
Governing experience: Local Authority Governor 2019 - current.
---
Angela Webster - Co-Opted Governor. SEN Link Governor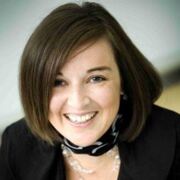 Responsible for SEND.
I'm Angela and I am delighted to be part of the governor team at The Macclesfield Academy with specific responsibility for SEND.
The SEND agenda is really important to me and I work closely with Dr Skarrett to provide support and raise awareness of SEND within the governors team.
I have my own HR Consultancy and a number of my clients specialise in youth led services, such as apprenticeships, where I also have the responsibility for safeguarding. I have lived in Macclesfield for 6 years and I love the sense of community and friendliness here.
Recently, we have added to our family, and are proud mum and dad to a cockerpoo puppy called Agent Cooper. We love taking him to the forest and on other beautiful walks around Macclesfield.
Governing experience: Co-opted Governor 2021-current.
---
Antoine Techer - Co-Opted Governor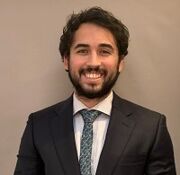 Senior Consultant, Computershare Governance Services Ltd, Co-opted Governor, 2021-current , IT and Management experience, EFL expertise (French national).
---
Andrew Bygrave - Co-Opted Governor
---
Lucy Reed - Co-Opted Governor
Parent Governors
Ameera Fletcher
- Parent Governor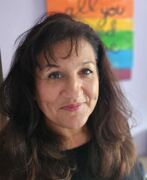 ---
Nigel Sims - Parent Governor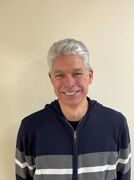 This is my first role as school governor and all three of my children attend The Macclesfield Academy. I know the importance of education in developing young people and helping them achieve their potential. I want to use my life experience to provide a positive and constructive parent view on the Governing Board to help The Macclesfield Academy deliver learning above all.
I have 40 years experience in the Banking sector and work as Relationship Director at Santander UK Corporate and Commercial Banking. Outside of work, I enjoy running, training for half marathons, watching most sports and am the Treasurer of the Friends of the Northern Chamber Orchestra.
Governing experience: The Macclesfield Academy October 2023 - current.
Staff Governors
Mr Andrew Dethick - Staff Governor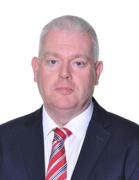 Teacher English Department, Macclesfield Academy. Staff Governor 2019-current.