Student Wellbeing Ambassadors take the lead in Celebrating Children's Mental Health Week!
Back
6th Feb 2023
Here at The Macclesfield Academy we are incredibly proud of our students, who regularly come together to support each other!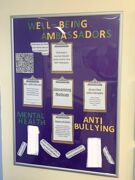 As today marks the beginning of 'Children's Mental Health Week', our Wellbeing Ambassadors have been collaborating and working hard to provide a range of activities and 'signposts to support' for their peers.
Each day this week, the sports hall will be opened to students for a range of sporting activities, today's being basketball and dodge ball, as well as providing a quiet space for students to sit and check in on each other.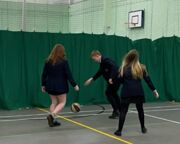 As well as this, a scavenger hunt has been planned with a different clue displayed around the school building each day - ready to be unscrambled on Friday, alongside nomination slips for a 'Heart of Gold'!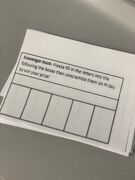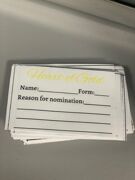 The week will be closed with a 'Green Day' on Friday 10th Februrary, when students are invited to wear something green with their uniform to recognise and show support for Children's Mental Health Week.