The Friends of The Macclesfield Academy
Friends of The Macclesfield Academy (FOTMA) is our version of the 'P.T.A.'
At The Macclesfield Academy, our parents/carers, staff and friends can get involved in activities to provide opportunities for social & community involvement and to support the generation of income through fundraising.
FOTMA meetings take place on a bi-monthly schedule, and are a brilliant opportunity to meet other members of our school community, for parent voice and to contribute to fund raising efforts that will benefit our Academy students.
We are incredibly lucky to have a pro-active group of volunteers, who have already seen success in fundraising events, to raise money for an outdoor seating area, as requested by students. You can find out more about FOTMA fundraising events at the bottom of this page.
The Friends of The Macclesfield Academy are always looking to welcome new members! If you would like to get involved, whether it be to attend a meeting(s) or help out at an event, please contact:
Mr. Paul Blaylock, Associate Assistant Head Teacher
paul.blaylock@macclesfieldacademy.org
We are proud of our school, our excellent teachers, support staff and of course the students, so we are keen to give our time and effort to support the continued success of the Academy.
FOTMA Meeting Schedule 22-23
29th September 2022
General
17th November 2022
Fundraising
19th January 2023
General
23rd March 2023
Fundraising
*4th May 2023
General
22nd June 2023
Forward Planning
*Postponed - a new date will be shared asap
FOTMA Car Boot Sale
The Friends of The Macclesfield Academy's first Car Boot sale took place on Sunday 12th March 2023. It was a great success, with over 40 sellers attending, as well as 400+ visitors and over £600 raised.
You can read all about it here.
Following high demand, the FOTMA Car Boot Sale will now be running on the third Sunday of each month, until the end of the academic year.
Dates are as follows: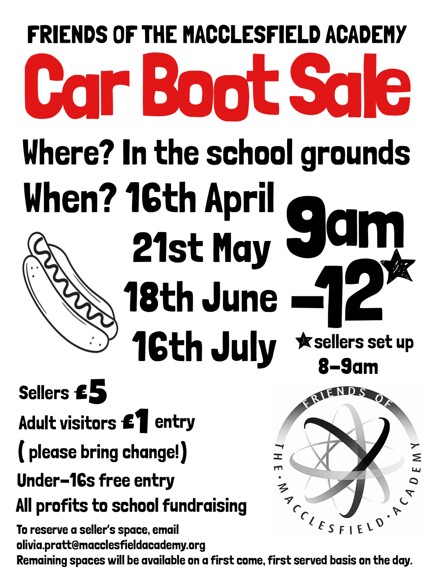 Sunday 16th April
Sunday 21st May
Sunday 18th June
Sunday 16th July
If you would like to reserve a seller's space at any of these events, or would be willing to volunteer, even if for a couple of hours, you can do so by emailing:olivia.pratt@macclesfieldacademy.org
Roles include:
Directing traffic from Park Lane entrance (1 hour shift)
Directing parking of sellers in South Yard (8am - 8:45am)
Entrance gate, greeting and taking £1 adult entry (9am onwards)
BBQ chef
BBQ cashier
Would you like to get involved?
If so, please email olivia.pratt@macclesfieldacademy.org with your availability for the above dates and preference of role.
Fundraising Run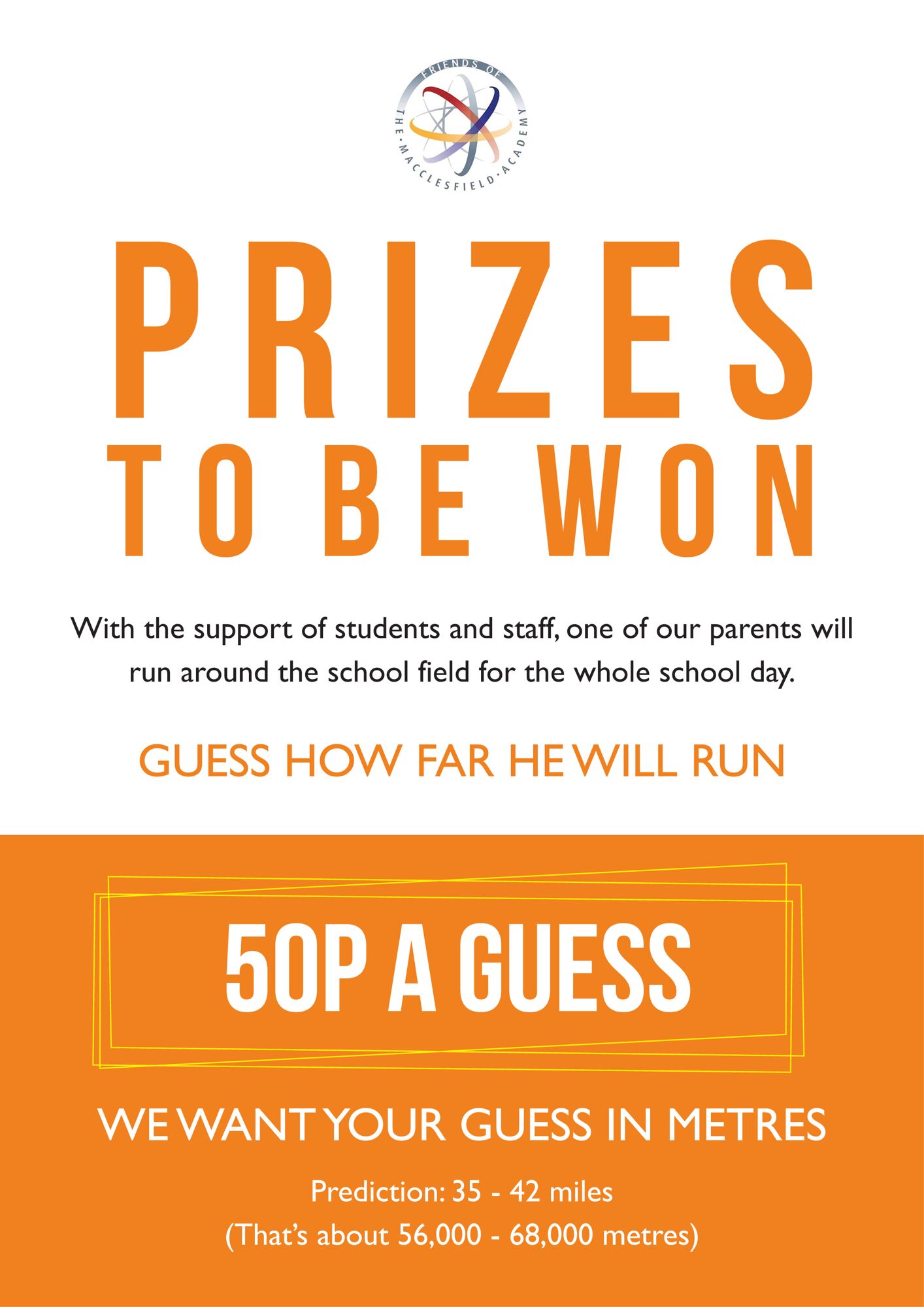 At the beginning of May 2023, Friends of the Macclesfield Academy member, Alex, took on the challenge of running for an entire school day as part of FOTMA's fundraising efforts.
Predicting that he would manage between 35-42 miles (that's around 56,000 - 68,000 metres) over the course of 6 and a half hours, staff, students and the school community were challenged to guess how far he would run, with fantastic prizes available to those guessing the closest distance (in metres).
On Wednesday 3rd May 2023, Alex ran an incredible 38.67 miles (62,233 metres) over the course of the school day! You can read all about it here.
---
At 50p a guess, the following prizes are available for those closest: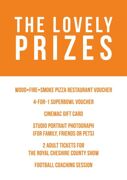 Wood Fire Smoke Pizza Restaurant Voucher
4for1 Superbowl Voucher
Cinemac Gift Card
Studio Portrait Photograph (for family, friends or pets)
2 Adult Tickets for The Royal Cheshire County Show
A 1:1 Football Coaching Session
---
Second Hand Uniform Shop
The FOTMA second hand uniform shop is open on the final Friday of every month, 3pm - 4pm.
You can find it set up by the main entrance, with payments made on a 'pay as you feel' basis via School Gateway.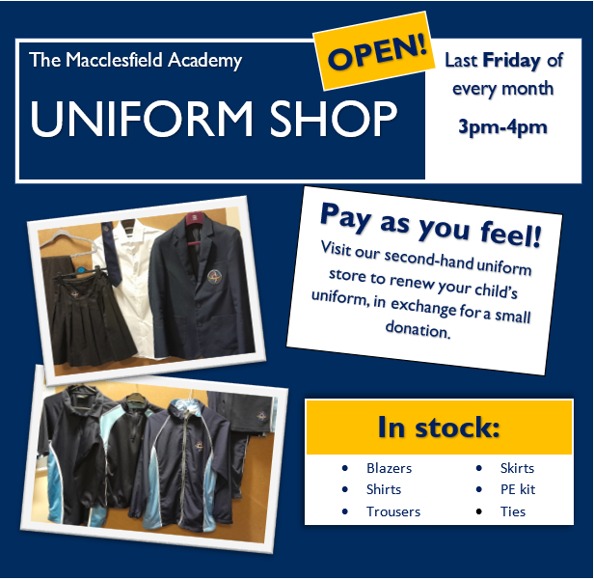 Fundraising Totaliser
| Event | Date | Amount raised |
| --- | --- | --- |
| FOTMA car boot sale | 12th March 2023 | £620.41 |
| FOTMA car boot sale | 16th April 2023 | £409.00 |
| Fundraising run | 3rd/5th May 2023 | £118.30 |
| FOTMA car boot sale | 21st May 2023 | |
| FOTMA car boot sale | 18th June 2023 | |
| FOTMA car boot sale | 16th July 2023 | |
| Second-hand uniform shop | Updated: 15th May 2023 | £66.00 |
| Total | As of 15/5/23 | £1213.71 |